Get 64% OFF our popular holiday weight loss program.
Guaranteed To Make You Look And Feel Amazing For The Holidays.
It's a promise!
Specifically designed to get you unparalleled results in record time, or we'll refund every penny. Get ready to astonish your loved ones and most importantly, yourself. ❤️
You're welcome here, no matter your age, weight, or fitness level!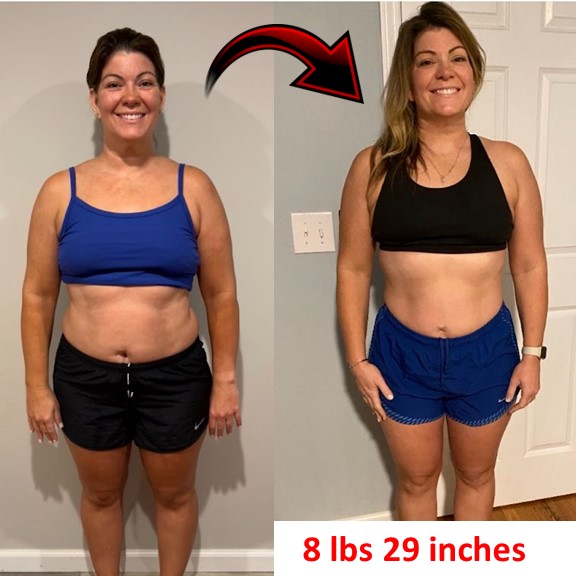 What's included in the program
Simplified Weight Loss: No More Guesswork in Fitness!
Unlimited group personal training
Give us just 30 minutes of your day, 3 days a week, and you'll see how quickly your body transforms. Our fat-burning HIIT workouts are so fun and effective, you'll never get bored or hit a plateau when you're training with us.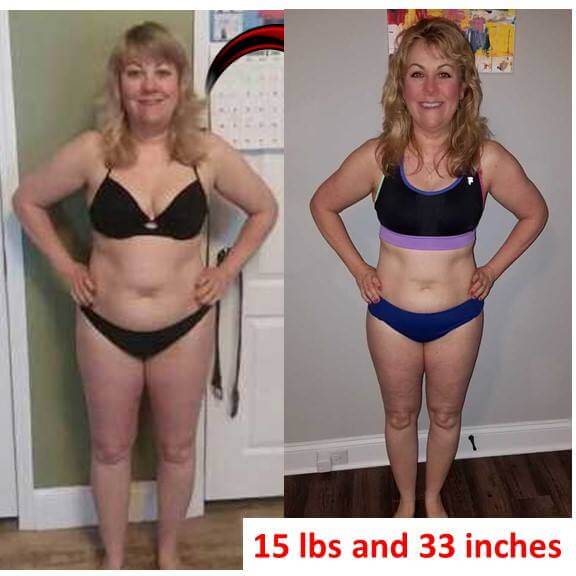 Clear & Easy Nutritional Guidance
You Will Learn How To Create A Healthy And Balance Diet That Will Skyrocket Your Results, All Without Giving Up On The Holiday Foods You Enjoy.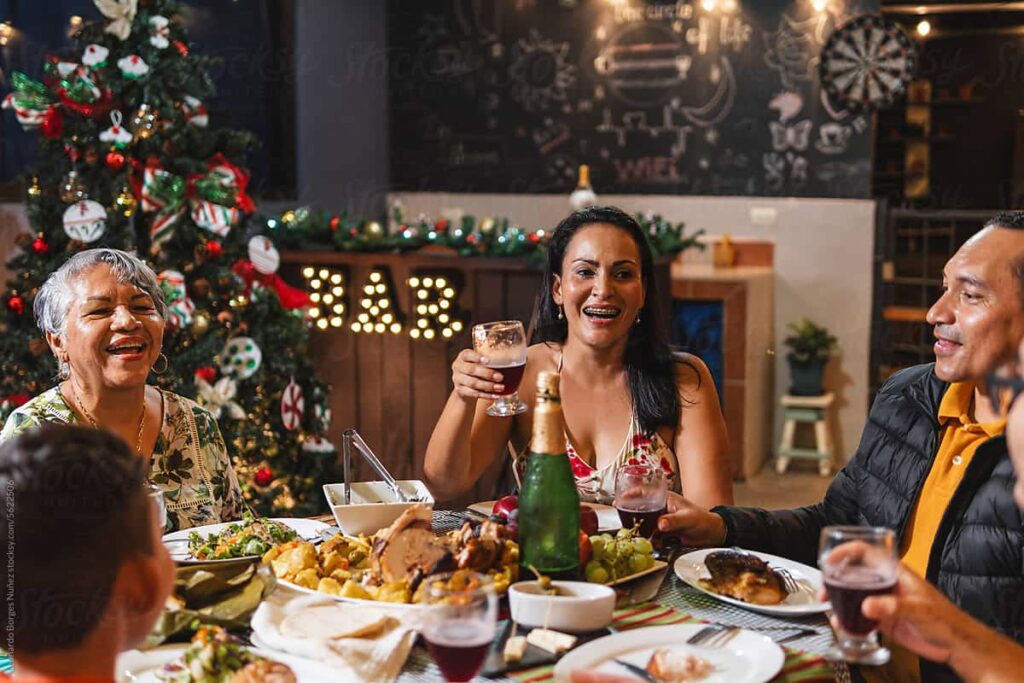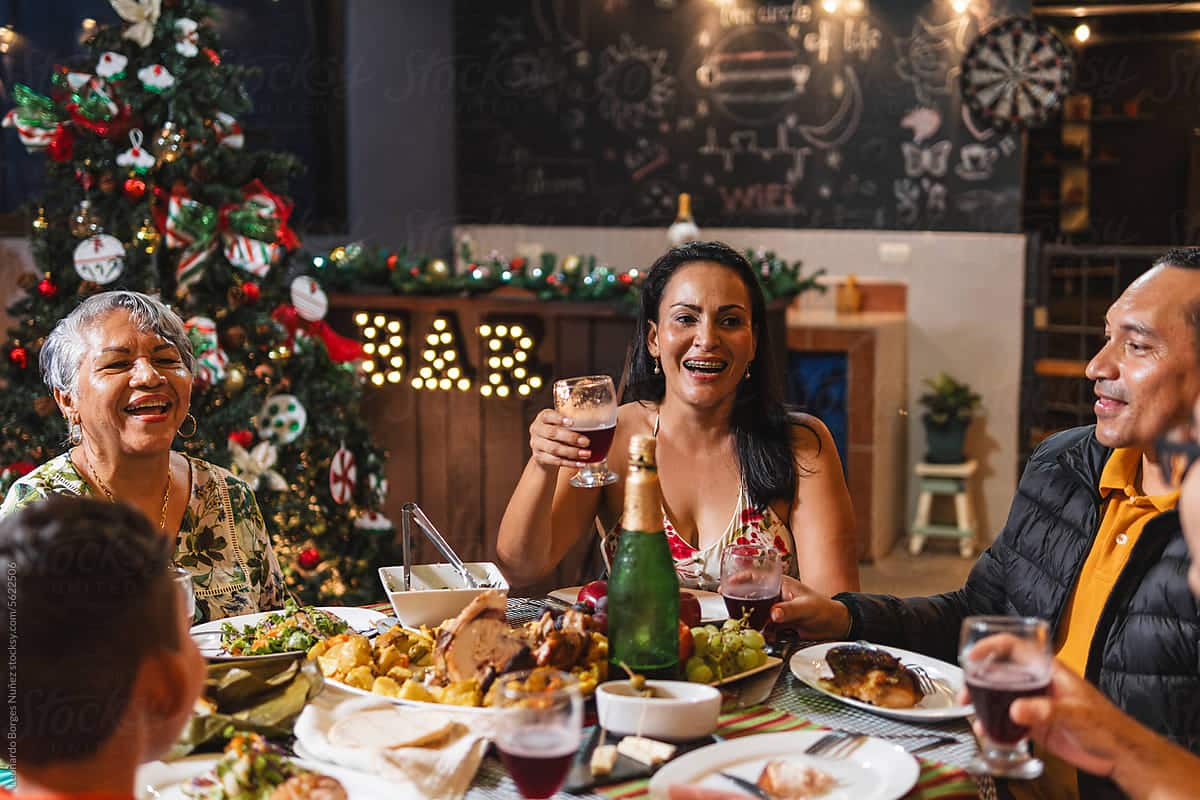 Our coaches are highly trained to help support you throughout the program, providing you with the accountability and support you need to succeed.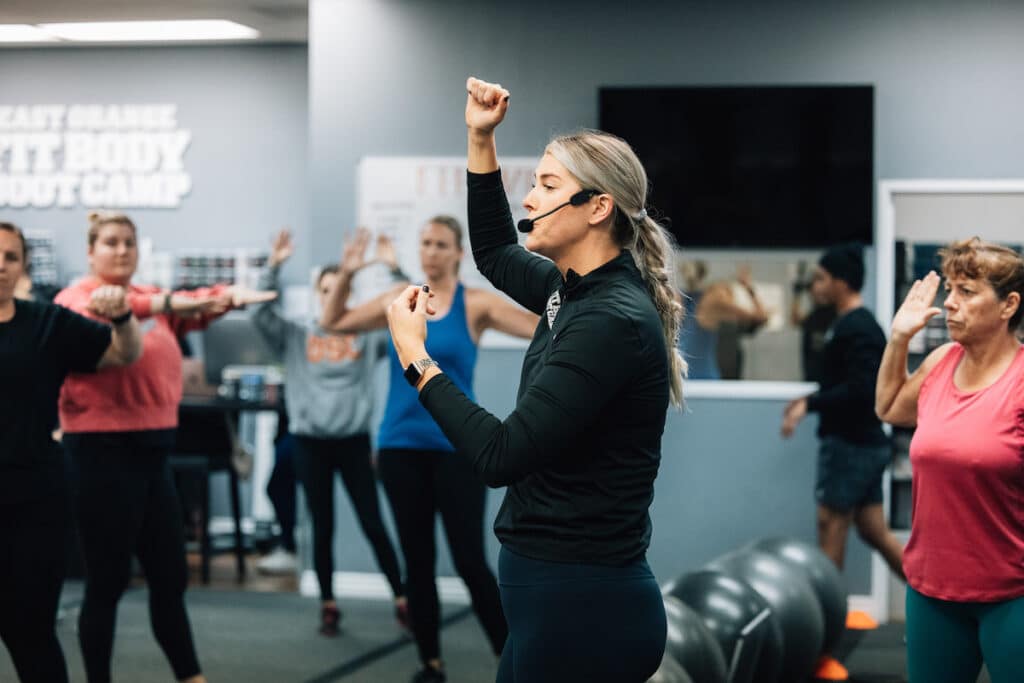 Get our Holiday Thrive Guide
You will get a success manual with everything you need to maximize your results – PROVEN ACTIONABLE ITEMS.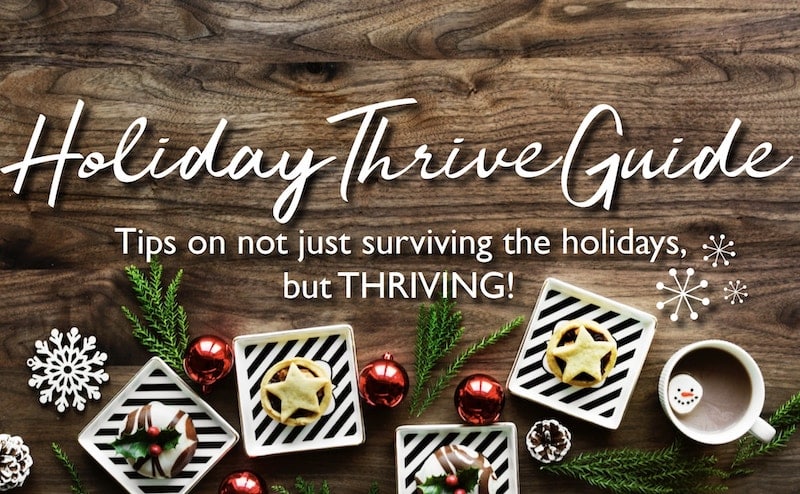 REGISTER TODAY AND GET OVER
64% OFF!
We priced the program so affordably that it costs less than a cup of coffee per day. Just $2.15 daily!
Then 4 weekly payments of $12 once the program starts.
This BIG DISCOUNT is ONLY available to the first 22 people who register.
Spots Are Limited. Registration will close once all spots are taken. Click the button above to guarantee your participation now or it will be too late!
Our Current Boot Camp Sessions:
We have options that work for EVERYONE — before work or school hours and in the evening after work and school. And because the workouts are only 30 minutes — you'll be in and out in no time.
Mon – Thursday:
5:00am, 5:45am, 7:45am, 8:30am 9:15am, 3:45pm, 4:30pm, 5:45pm, 6:30pm
Friday:
5:00am, 5:45am, 7:45am, 8:30am 9:15am, 3:45pm, 4:30pm, 5:45pm
Saturday:
745am, 8:30am and 9:15am
The Program will be featured at our Athens, Monroe, and Watkinsville locations.
ATHENS FIT BODY is located at 121 Athens W Pkwy, Athens, GA 30606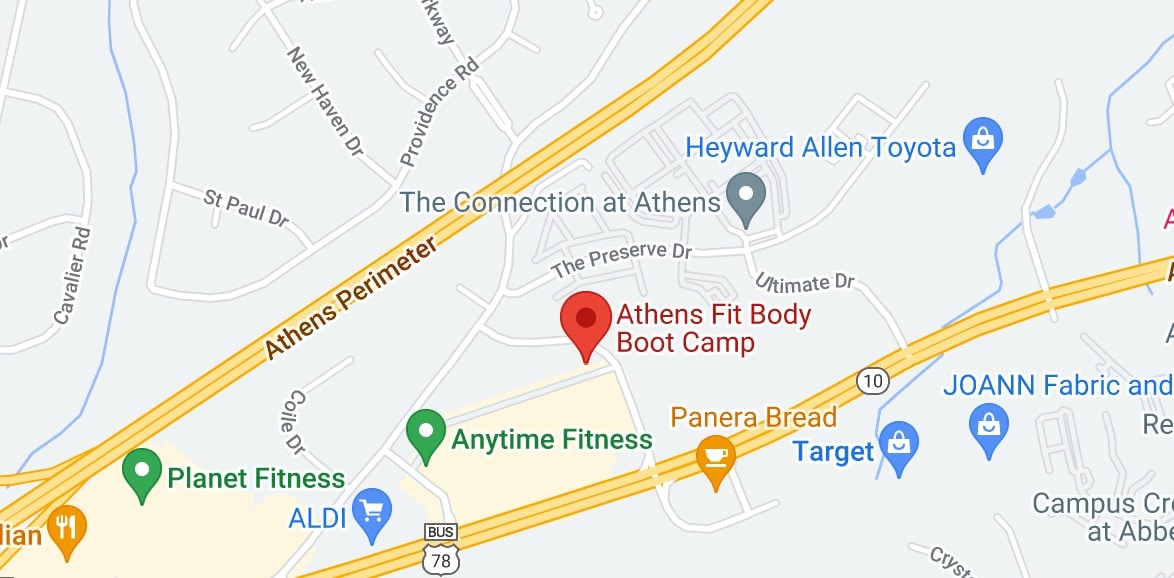 WATKINSVILLE FIT BODY is located at 111 S Barnett Shoals Rd Watkinsville, GA 30677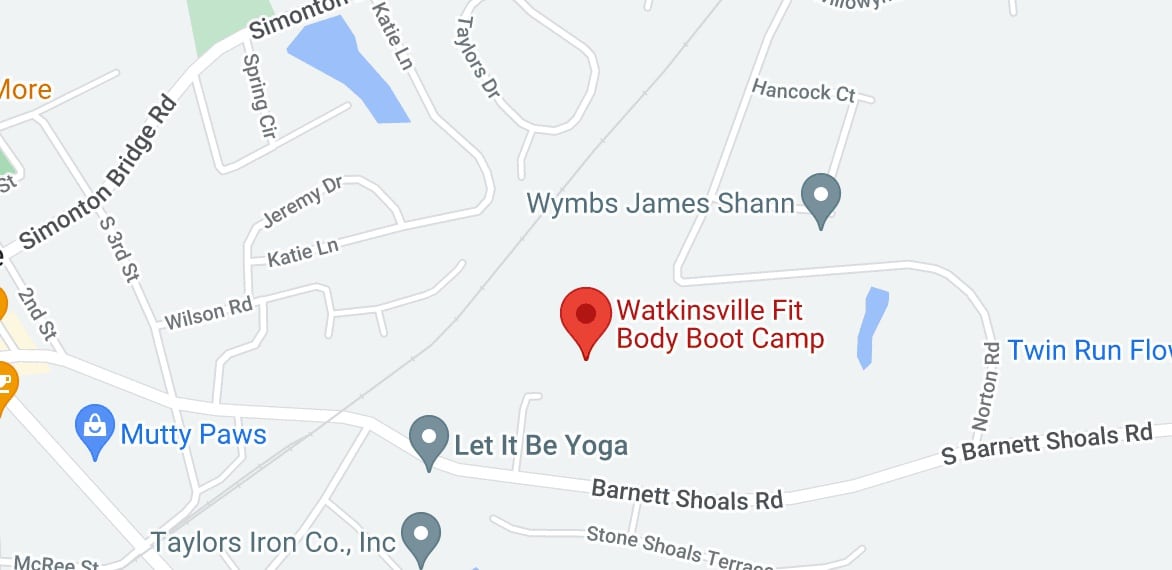 MONROE FIT BODY is located at 134 M.L.K. Jr Blvd Monroe, GA 30655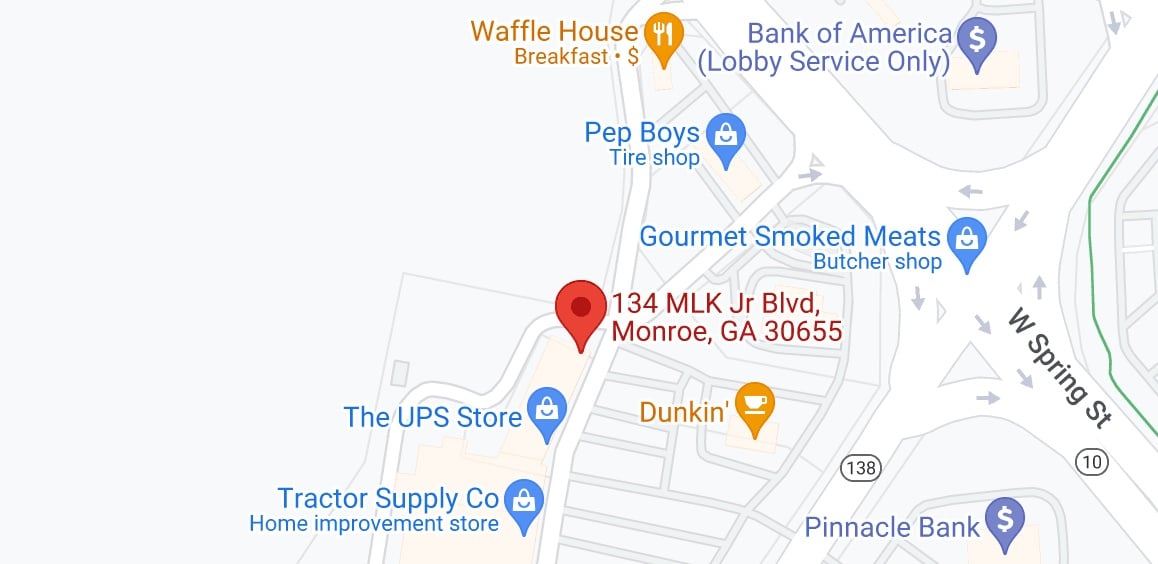 Most frequent questions and answers
After 28 days, you'll end up:
Tightening your belly, hips, and thighs
With more energy to tackle your busy life
Building physical strength and confidence in your body
Gaining mental clarity and focus
Sleeping better at night
Reducing aches & pains
With a more stable, more positive mood throughout the day
Being more comfortable in your clothes (although you may have to buy some new ones!)
The program is priced at $167, but you can register today for ONLY $12, which confirms your spot, then $12 weekly once the program starts.
Act quickly because this awesome incentive is ONLY available for the first 22 people who register.
You won't find a better deal that earns you results like ours. This is a limited-time special, unlike anything we've ever offered before.
We encourage you to workout a minimum of 3x per week for guaranteed results.
MEN & WOMEN from any fitness level can participate in this program.
Everyone is welcome here at Fit Body Boot Camp!
Our coaches will modify each and every exercise in the workout to fit your current fitness level and specific needs, including prior injuries or other physical ailments you may have.
Yes, you certainly can!
Our passionate coaches will ensure you can complete the program and get amazing results regardless of your current fitness abilities.
We do one thing better than anyone else and that is to deliver life-changing results. That is why we offer an Unconditional Money-Back Guarantee.
If you complete the program and are not 100% satisfied with your results or your experience, we will give you 100% of your money back.
How can we be so confident?!
Because we have helped 1,000's of people like you.
Show up, follow the program, and we are confident this will be the last Fitness Program you will ever join.
See what our members have been able to achieve and so can yOU!
Between holiday parties, workplace snacks, and shopping for presents, we often put ourselves second to friends and family.
While honorable, your selfless nature can take a toll on your mental and physical health, so make it a point this holiday to put yourself first to serve your loved ones better.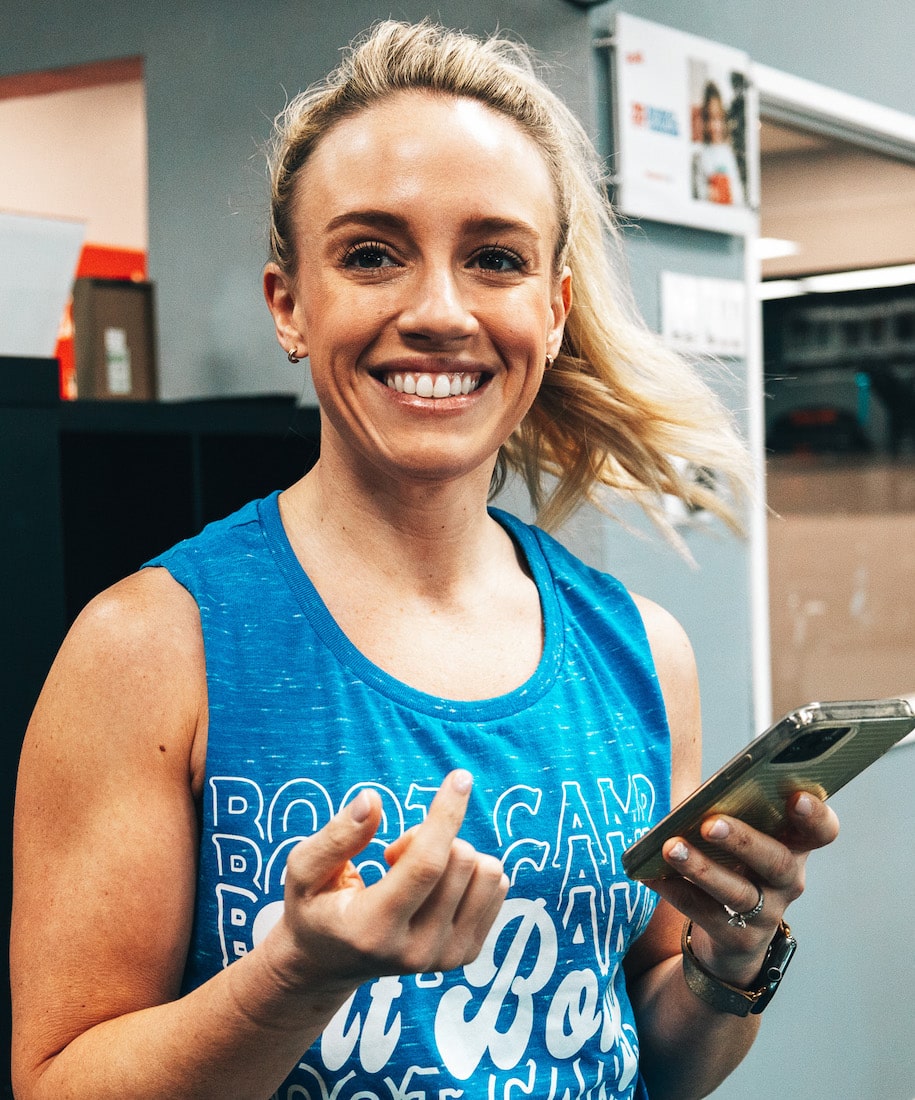 Don't just take it from us
People ❤️ Georgia Fit Body Boot Camps
Real results from people just like you
Get Started In A Welcoming, Supportive, And Non-Judgemental Environment You'll Love.
You're not joining a gym, you're joining a community. We are a community of like-minded people who will give you the positive support and accountability you need to succeed.