WE START ON MONDAY,
April 24th

Sign up for our
Spring
6-Week Ultimate Transformation Challenge If you want 2023 to be the year you gain control of your health and want to
lose 1-3 Sizes in the next 6 weeks
without
:
You will get our very best program that provides you with everything you need to transform your body into a fat-burning machine even if you have failed other diets in the past,
and works no matter your gender, age, or fitness level
.
RESULTS ARE GUARANTEED! JUST CHECK OUT THESE AMAZING TRANSFORMATIONS!
We have helped over 300 clients lose 300 pounds or more and we can help you too!
The reason our program is so effective and we can guarantee your results is because of our proprietary nutrition system! Our proprietary nutrition systems provides you with everything you need to lose weight.
As you can see, no matter your age, gender, or weight, our program will help you lose unwanted weight and body fat quickly.
Then 6 weekly payments of $14 once you start the challenge.
Spots Are Limited. Registration will close once all spots are taken. Click the button above to guarantee your participation now or it will be too late!
WHAT YOU GET WITH OUR 6-Week Ultimate Transformation Challenge
We will help you transform your body, transform your mind, and eventually transform your life.
Custom Macro Nutrition Plan
The difference between our transformation challenges and everyone's else is our unique and proprietary nutrition system.
When you come onboard with our challenge our highly trained coaches will create your custom nutrition plan designed for your body type and other unique variables.
They will provide you our direct macro nutrition subscription, a food list to your exact portion sizes so you never have to guess, and a meal plan to your exact portion sizes created by our licenced Dietitian.
The number 1 struggle when people start a nutrition plan is knowing what and how much to eat. We do all the work for you and eliminate all the guesswork. You simply choose the foods you ACTUALLY like and get results.
At Fit Body Boot Camp we believe we have the best fitness community on the planet.
You are on this journey for yourself, but you will never be by yourself.
Our Fit Fam will be there to help encourage you, motivate you, and pick you up if you fall.
Life is hard, losing weight can be hard, but it's a lot easier when you have a group of like-minded peers that are in the daily fight with you.
*Our challenges always sell out quickly. Once registration is full this button will no longer work.
These clients completed one our past 6-Week Ultimate Transformation Challenges and continued their journey with us! This shows you how effective our system is.
Who Should Join This Challenge?
Do NOT join this challenge if
Most frequent questions and answers
After 6 weeks, you'll end up:
​10-26 pounds lighter, with 5-10% lower body fat (depending on your current shape)
Tightening your belly, hips, and thighs
With more energy to tackle your busy life
Building physical strength and confidence in your body
Gaining mental clarity and focus
Sleeping better at night
Reducing aches & pains
With a more stable, more positive mood throughout the day
Being more comfortable in your clothes (although you may have to buy some new ones!)
We encourage you to workout a minimum of 3x per week for guaranteed results.
OUR CRAZY MONEY BACK GUARANTEE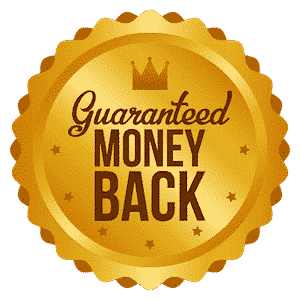 If you complete the program and are not 100% satisfied with your results or your experience, we will give you 100% of your money back.
A journey of a thousand miles must begin with a single step.
*Our challenges always sell out quickly. Once registration is full this button will no longer work.