Get back to feeling amazing, strong, and a better version of yourself in 28 days!
Kids go back to school and YOU go back to fitness, fully committed to finally lose the weight you haven't been able to, WITHOUT having to crash diet or spend hours in the gym.
Perfect for newcomers who want to kick start the best version of themselves, regardless of your age, weight, or flexibility–Guaranteed results or your money back!
Start Anytime. All Ages and Fitness Leves Accepted.
Check out a few of our latest transformations
REGISTER TODAY AND GET 72% OFF!
This BIG DISCOUNT is ONLY available to the first 18 people who register.
Secure your spot today, limited space available

UNLIMITED GROUP PERSONAL TRAINING
Say goodbye to endless hours in the gym. Our 30-minute workouts will help you burn 600 to 1,000 calories and turn your body into a fat-burning machine for up to 32 hours.

NUTRITION PLAN
Our coaches will work with you so you're able to easily transition into making the right food choices without starving and without giving up on taste! You will nourish your body with healthy whole foods while increasing energy and dropping sizes.

ACCOUNTABILITY AND SUPPORT
Our coaches are more than just cheerleaders! You will work 1-on-1 with your assigned coach who will guide you, encourage you, motivate you, keep your head in the game, and hold you accountable to reaching your personal goals.
Cheering you on and pursuing their goals right alongside you
You're not joining a gym, you're joining a community. We are a community of like-minded people who will give you the positive support and accountability you need to succeed.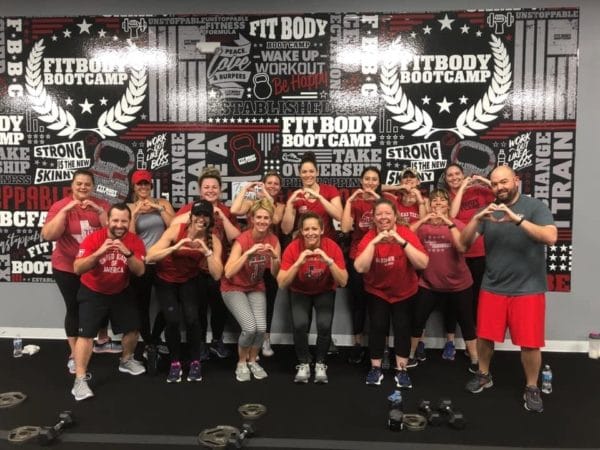 Why you need to join this challenge
ARE YOU SICK AND TIRED OF STRUGGLING WITH...
THIS CHALLENGE IS A PROVEN SYSTEM TO:
AFTER 28 DAYS YOU'LL END UP:
Real results from people just like YOU
We are on a mission to be the best 30 minutes of your day and change your life. No matter if you have 10 pounds to lose or you want to lose 50 pounds or more. THIS IS A PROVEN PROGRAM. Just check out a few of our amazing transformations.
Most frequent questions and answers
Get Started In A Welcoming, Supportive, And Non-Judgemental Environment You'll Love.
REGISTER TODAY AND GET 58% OFF!
This BIG DISCOUNT is ONLY available to the first 18 people who register.
Secure your spot today, limited space available